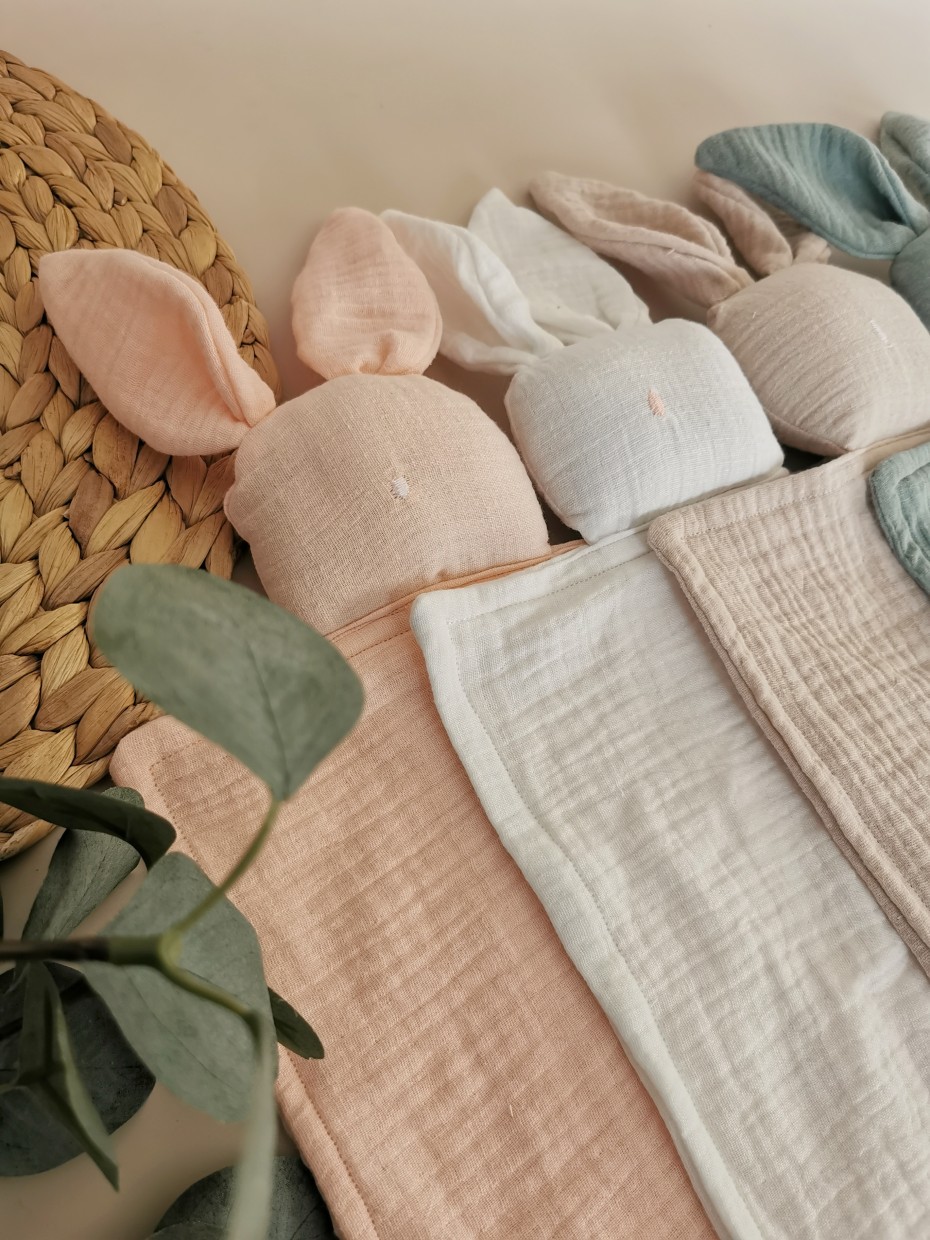 Comforter for baby (Lovey Toy)
Materials :Organic Cotton, hypoallergenic filler
Helps the baby to calm down, sleep soundly and wake up less
often at night.
How does it work?!
While feeding the baby, you need to attach
the product to the mother's skin so that the fabrica bsorbs the smell of milk \ mother's skin.
Putting the baby in the crib, he will feelt he smell of his mother, it will calm him down, which
will help him fall asleep faster and easier.
Even if mom is not around, thanks to the smell, the baby
will feel her presence, which is incredibly important,
especially in the first three months of the baby's life.
Even when the baby wakes up at night for no
reason, he will smell his mother, will not be nervous
and will easily fall asleep again without disturbing
his parents.
It can be washed in a washing machine at a temperature of 30 ° C , without pressing ,on the mode of gentle washing .
Size :
40cm*20cm
15.75 *7.8 inches
Baby Comforter "The Rabbit"