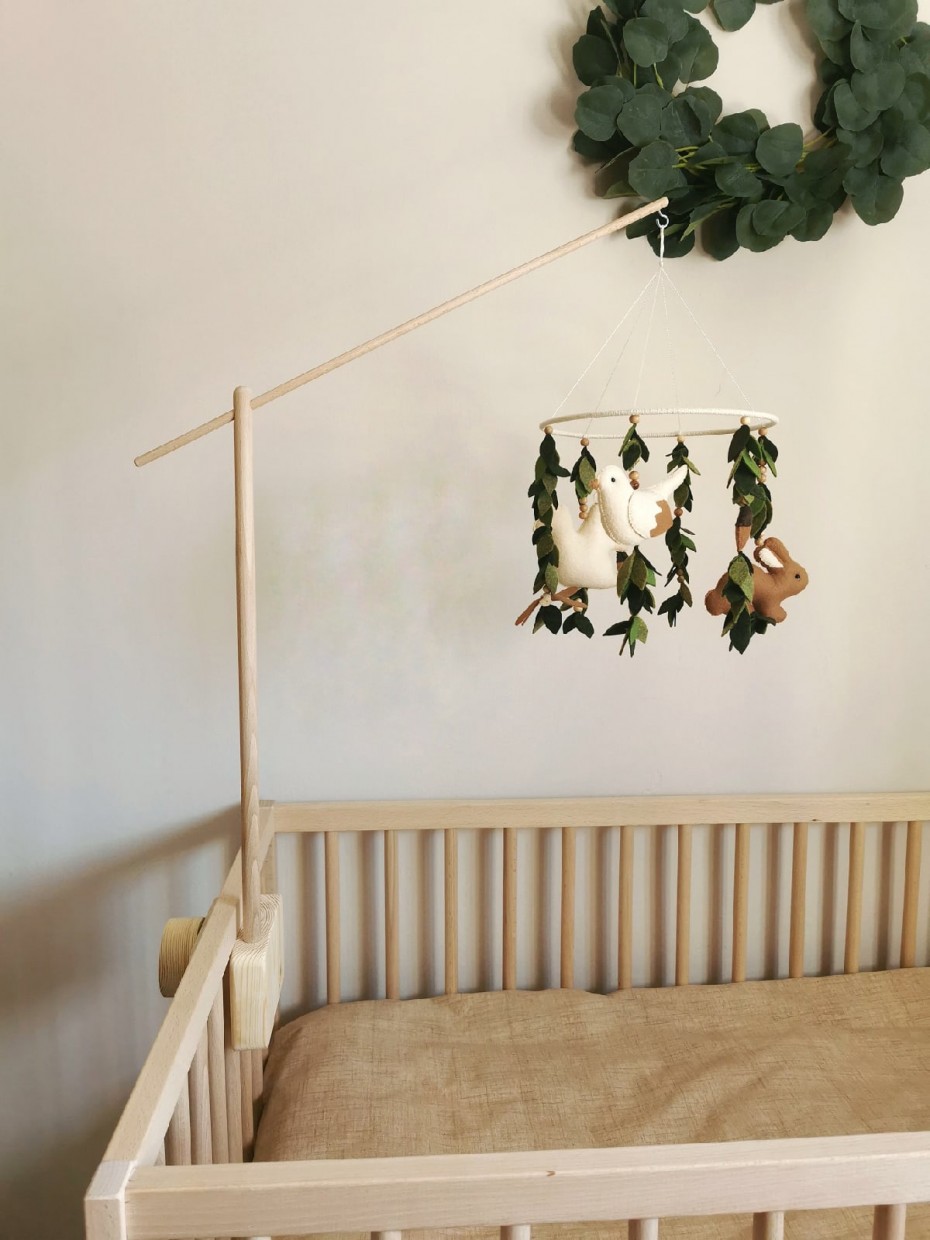 Minimalistic crib mobile holder. The mount is suitable for all types of baby cots.

Perfectly polished wood and rounded corners will completely protect your baby

 The height of the holder is 65 cm(25.6 inch ) . it is possible to change the direction of the holder in any direction. Composition: wood.



Crib Mobile Holder "Minimalism "
Related Products