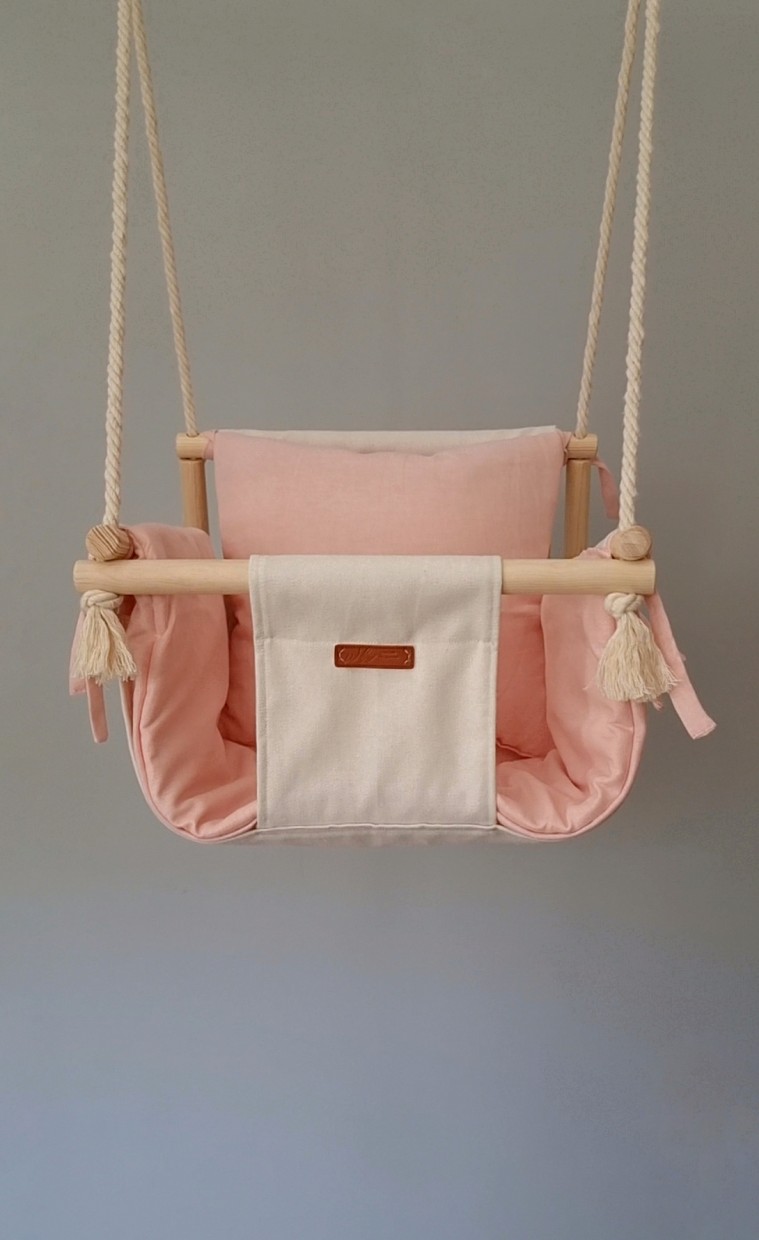 Swing made of natural organic cotton and linen
The softest to the touch, hypoallergenic and reliable swing for children from 6 months-5 years approximately
Safe weight up to 25 kg.
Each swing in the set is attached : 2 pillows , 2 carabiners , 2 ceiling mounts of the highest quality "jumbo ", safety belt ,cotton cord 2 pieces of 4 meters.
This swing will be the perfect gift that will be used for many years!
The lightness and compactness of our swing makes it easy to detach it from the fastenings and take it with you for a walk, to the forest, to the sea and on a trip
The seat belt is easily adjustable
For Baby, the ideal option would be to fasten wooden beads to the swing for the development of fine motor skills of the hands