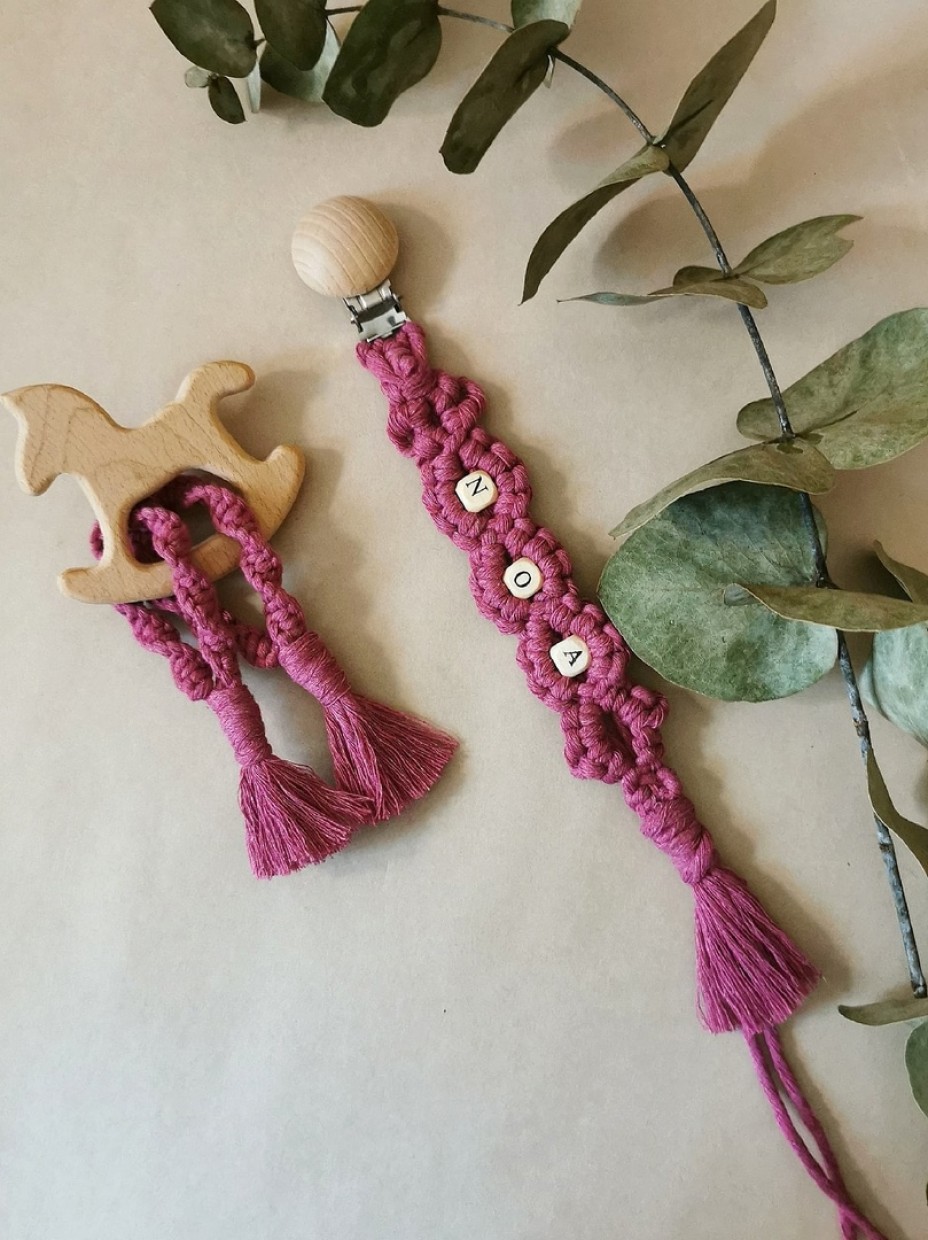 Teether and pacifier clip
Concise design, natural shapes and natural colors are exactly what your baby needs. Perfectly polished wood and 100% cotton feeds for which the baby is very comfortable to grasp with both hands
When a child is teething, he tries to chew everything in a row, just to reduce the pain and itching in the gums. This is unhygienic and far from safe, as the baby risks damaging the oral cavity, swallowing small objects or catching an infection. That's why it's so important to provide him with a comfortable and safe teether.
Holder for pacifiers and handmade in the style of boho.lightweight and natural holder with your baby's name on it. And you can also choose the option of the holder without a name.
Composition 100%cotton thread, polished wood. When placing an order, specify the baby's name (maximum of 6 letters) in English.
The solid wooden teether is optimal for babies from the age of 0. It creates the correct load on the gums
in the period when there is an active eruption of the teeth.