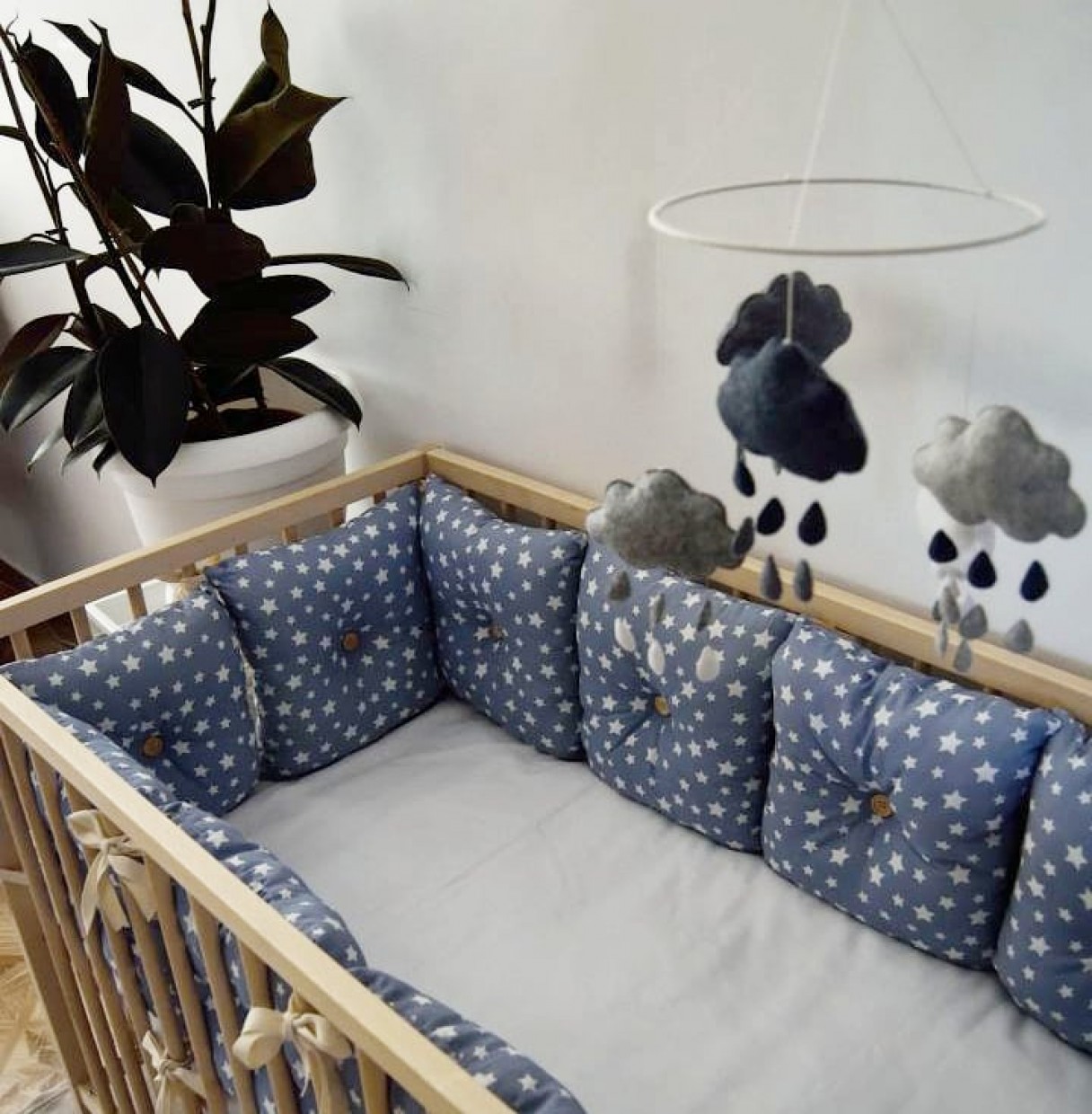 The size of the pillow is 30 *30 cm.

(12*12 inch)

8 tapes (2 tapes in each corner)





Composition: 100% cotton, wooden Buttons, hypoallergenic breathable filler, cotton ribbons.

Handmade bumpers made of 100%cotton for children's textiles. Tightly sewn wooden buttons hold the shape of the pillow . (the baby is not able to grasp the button because it is buried in the volume of the pillow).

Such bumpers will protect the baby from falls, bumps,dislocations of arms and legs, drafts and give a feeling of warmth and comfort.

the sides in the baby's crib create a comfortable psychological environment for him. the baby falls asleep faster and sleeps more soundly, as he is not distracted by everything that happens in the room. Bumpers will become a bedroom decoration, and will help to make the room more cozy.




You can choose from one of two sets

12 pillows -full bumper  

6 pillows -half bumper
Crib Bumper "The Starry Sky"