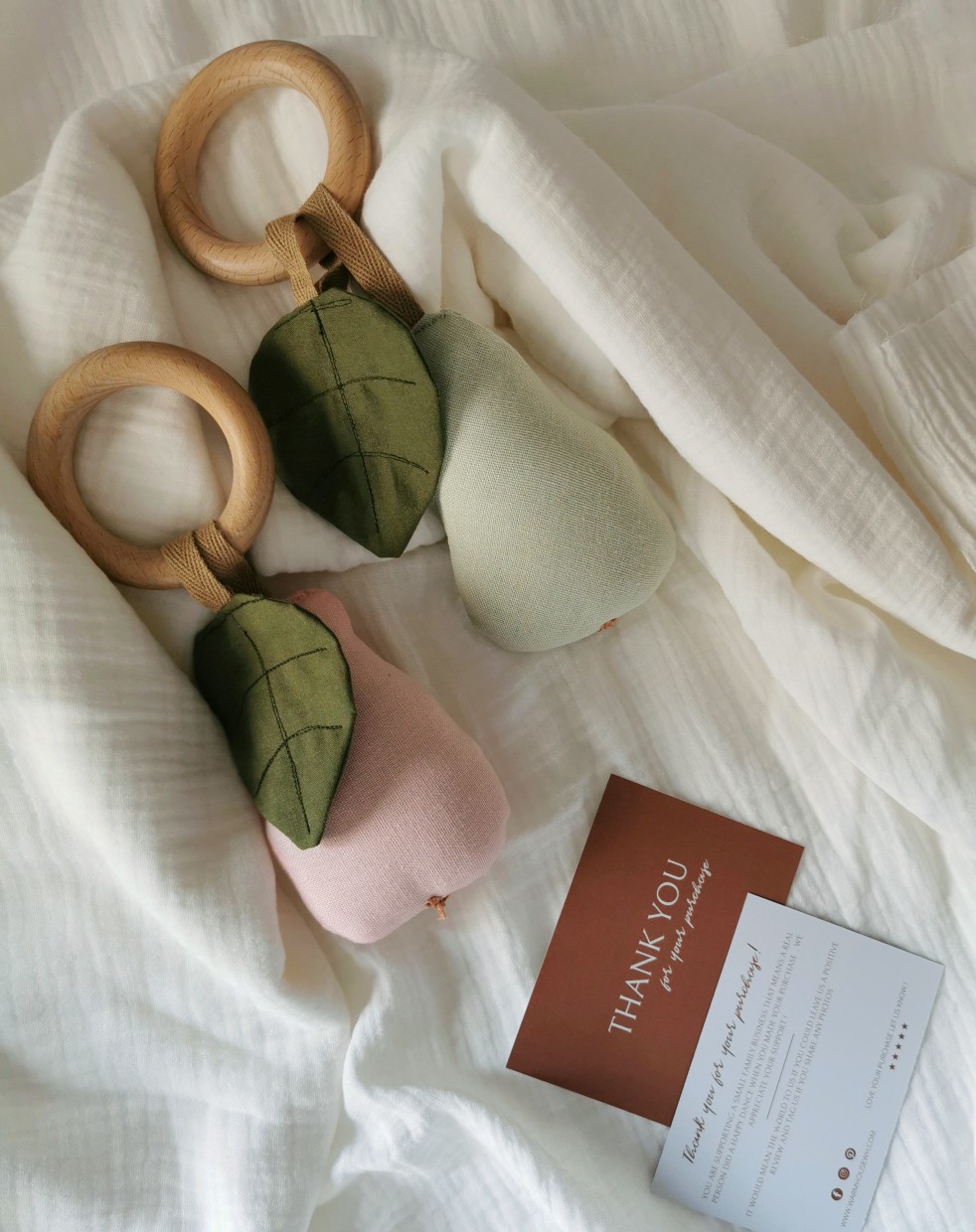 Cotton \ linen toy-a pear with a wooden ring.The texture of the fabric develops tactile sensations and fine motor skills of the baby's hands. A rattle with a soft sound distracts the baby, and a wooden ring is very convenient for small hands.A perfectly polished ring will help the baby during teething.Laconic design, natural shapes and natural colors. two color options, as well as 2 rattle or squeaker options. When a baby is teething, he tries to chew everything in a row, just to reduce the pain and itching in the gums. This is unhygienic and far from safe, as the child risks damaging the oral cavity, swallowing small objects or catching an infection. That is why it is so important to provide it with a convenient and safe teether. The solid wooden teether is optimal for children from 0 years of age. It creates the correct load on the gums in the period when there is an active eruption of the teeth. the diameter of the ring is 7 cm (2,7 inch) .
Composition: organic cotton,organic linen , hypoallergenic filler, beech ring.

Teether Rattle Squeaker "The Pear"