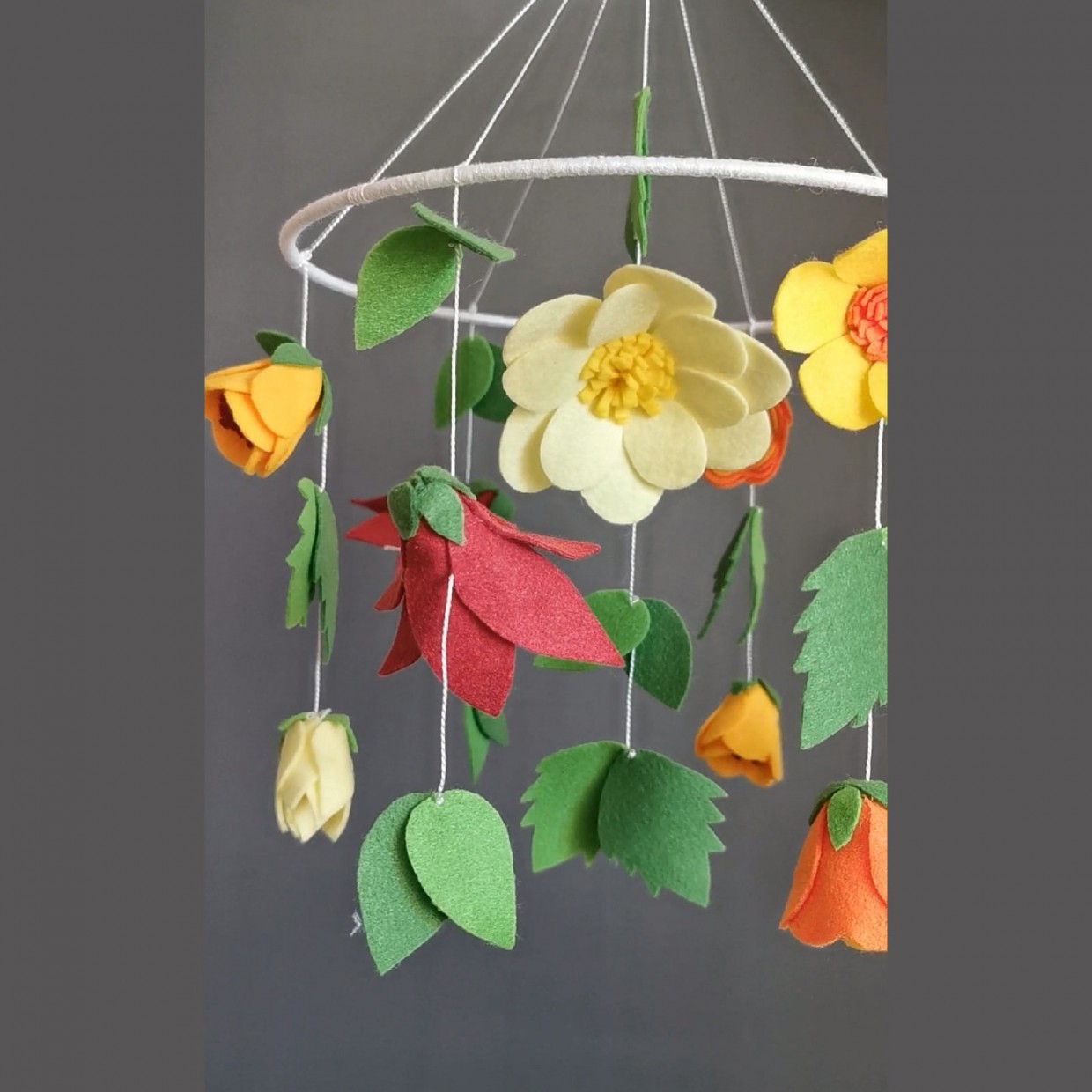 The mobile in the baby's crib will give him a feeling of comfort and entertain him when the baby wakes up. Soothing music and circular movements will help your baby fall asleep. The mobile develops the baby's vision, helps him learn to fix his eyes on objects and distinguish colors and shapes.
The handmade mobile will complement the design of the baby's room and create an indescribable atmosphere
Mobile develops:
vision (perception of color and shape(
ability to focus the eyes;
skill of tracking moving objects;
ability to distinguish and recognize objects;
auditory perception;
concentration and attention.​
The base diameter is 20 cm (7,8 inch )
Wooden holder for crib mobile is not included in the price of the crib mobile !

Related Products