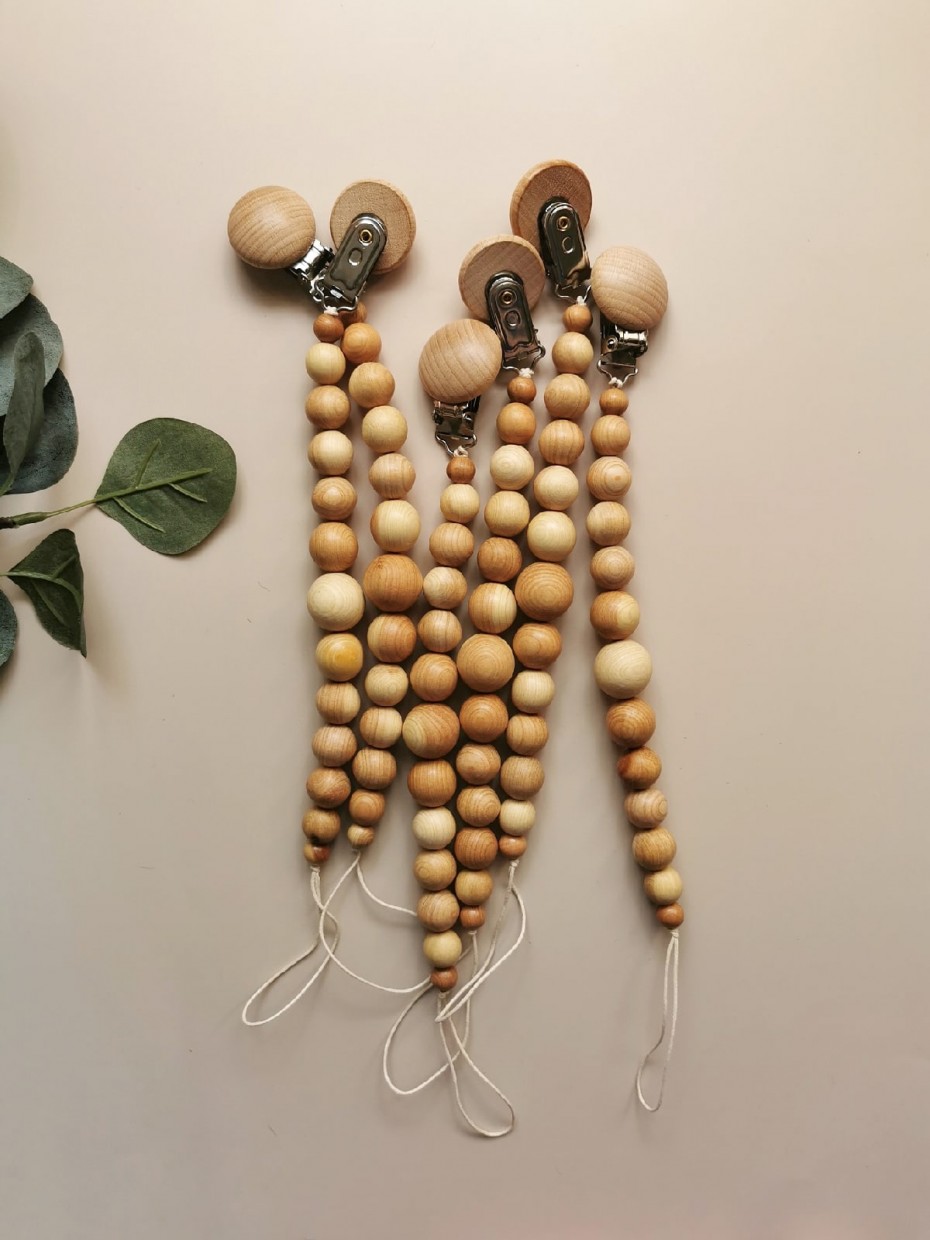 the pacifier holder not only fulfills its direct function ,but also serves as a peerfect natural teether for the baby's teeth
When a baby teething, he tries to chew everything in a row, just to reduce the pain and itching in the gums. This is unhygienic and far from safe, as the baby risks damaging the oral cavity, swallowing small objects or catching an infection. That's why it's so important to provide him with a comfortable and safe teether.
The solid wooden teether is optimal for babies from the age of 0. It creates the correct load on the gums
in the period when there is an active eruption of the teeth.
Juniper fragrance:
- has an antibacterial effect
- improves blood circulation,
- increases immunity,
- soothing,
- cures insomnia,
- helps with stress
- helps with bronchopulmonary diseases
- has bactericidal, antiseptic properties.
Beads perfectly develop the fine motor skills of the baby's hands
Juniper Pacifier Holder "Classic"