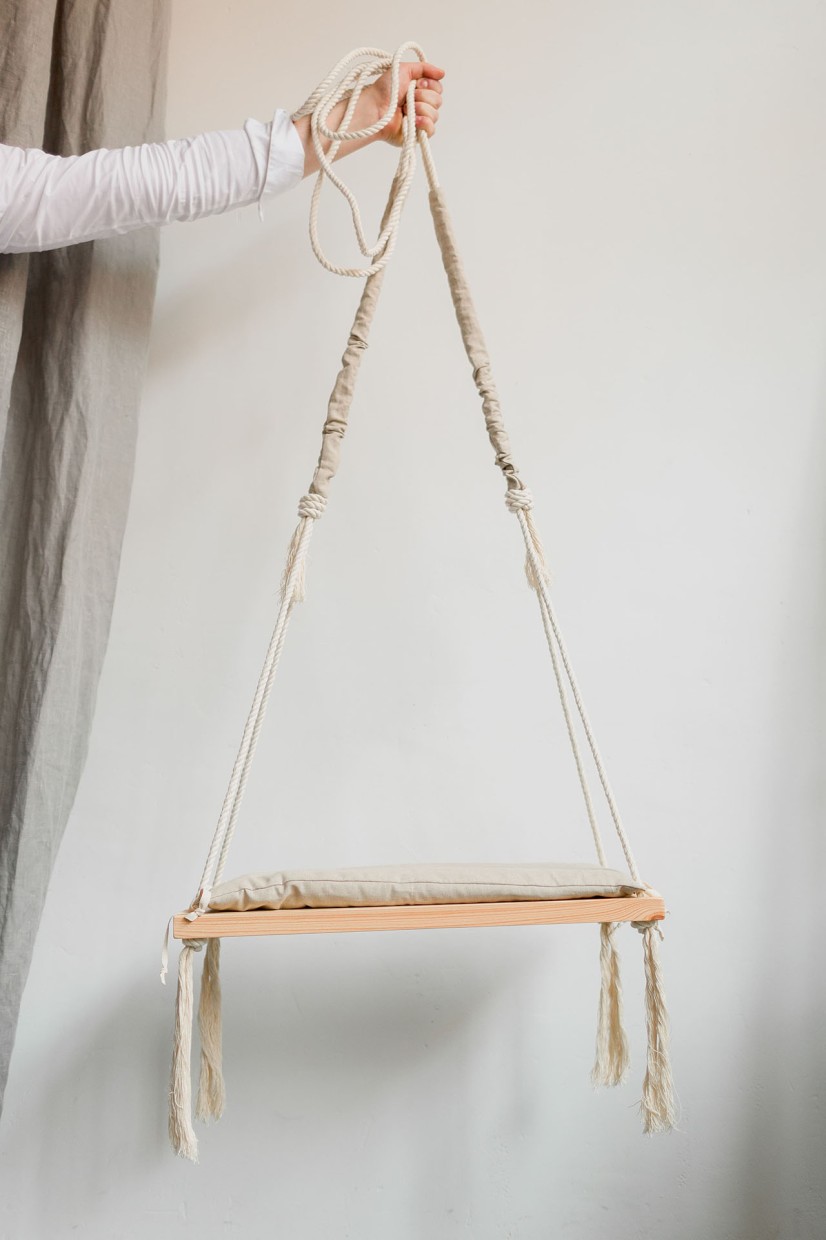 Swing is the best gift for both children and adults.
our swing is ideal for both the interior of an apartment , house, hotel and for the exterior. they look great in the yard , in nature , near the river .
we create our swing from natural solid wood.
The tree is treated with 2 layers of a special water-repellent matte varnish that protects the tree from external damage , sunlight, moisture and insects .
The pillow is made of organic linen with hypoallergenic filler .at the edges there are ties that fix the pillow on the surface of the swing.
Softened linen is an ideal material especially in summer .linen is hygroscopic: it easily absorbs and evaporates moisture, providing you with comfort;
regulates heat
exchange does not cause skin irritation or other allergic reactions;
This pillow can be washed in a washing machine at temperatures up to 30 degrees .Do not use spin (this affects the quality of the fabric)
The pillow is available in 3 shades
Pale pink
pistachio green
Melange beige with
you can also choose the option of a swing without a pillow and
The size of the wooden base 60*25*3,8 cm (23.6*9.85*1.5 inch )
Cotton cord 9 mm thick
The set includes 2 carabiners
breaking force of cotton cord 170 kg

the swing is designed to weigh up to 120 kg !

the length of the rope can be vibrated in variations of the product

The order processing time is 1-3 days.

Wooden Swing "The Nature"