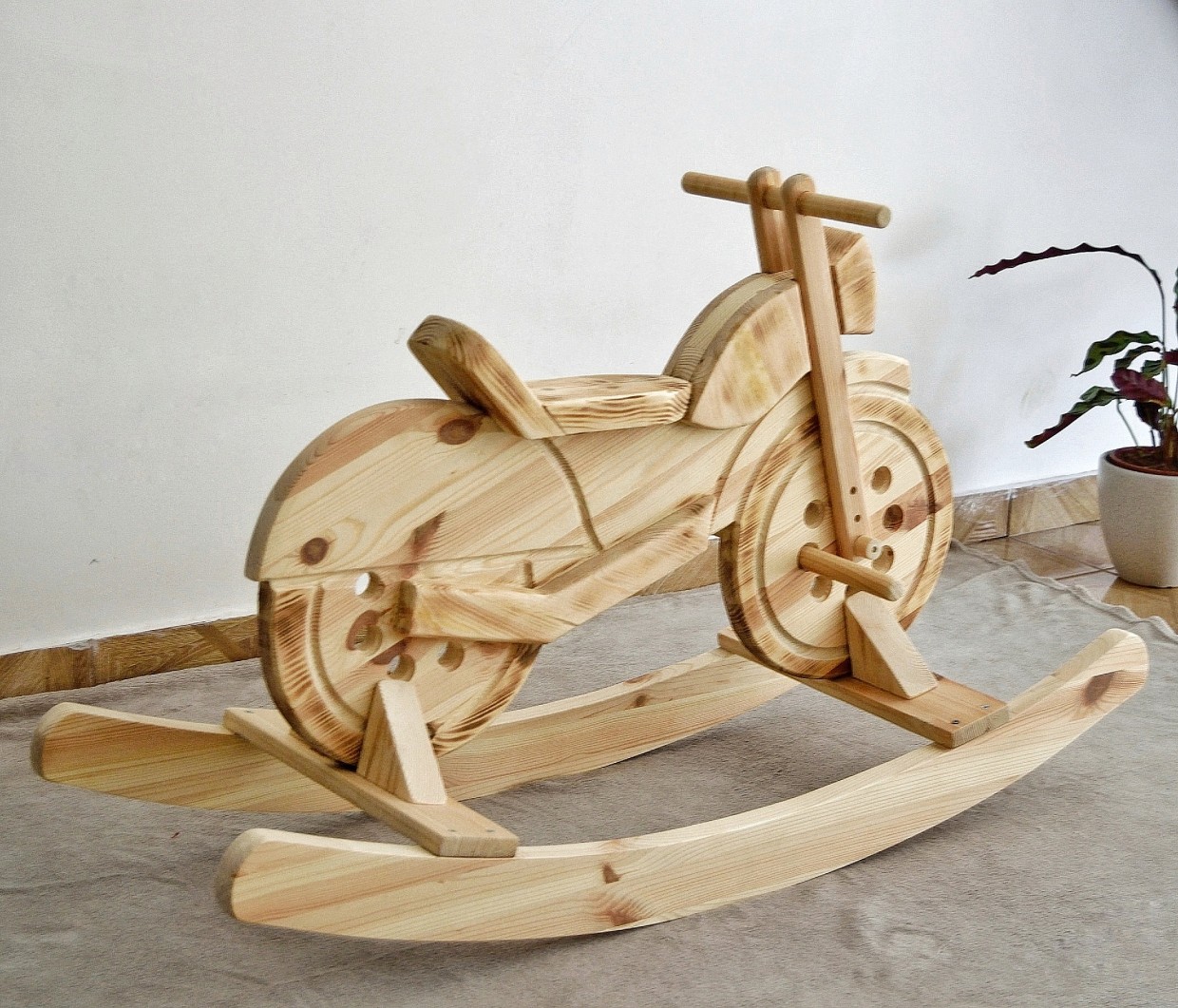 Sending only in Israel!


Kids from 1.2 to 5 y.
until 50 kg
Size:Height 59-60cm
Height from seat to floor 41 cm
Width 104cm


It's the only toy that can be passed down from generation to generation because our products are 100% perfect .
Some joy for children to play and imagine.This will help your child develop their imagination and help them spend more time playing educational games than sitting with their phone in their hands.And what a joy for parents when children are busy, play and allow parents to make preparations at home or just relax.Yes, this is very important!Or Vice versa, it will help you get closer to your children and understand who they really are and what they want in life. One little thing in a child's life can affect the life of the whole family!
Wood Swing "The Rocking Motorbike"