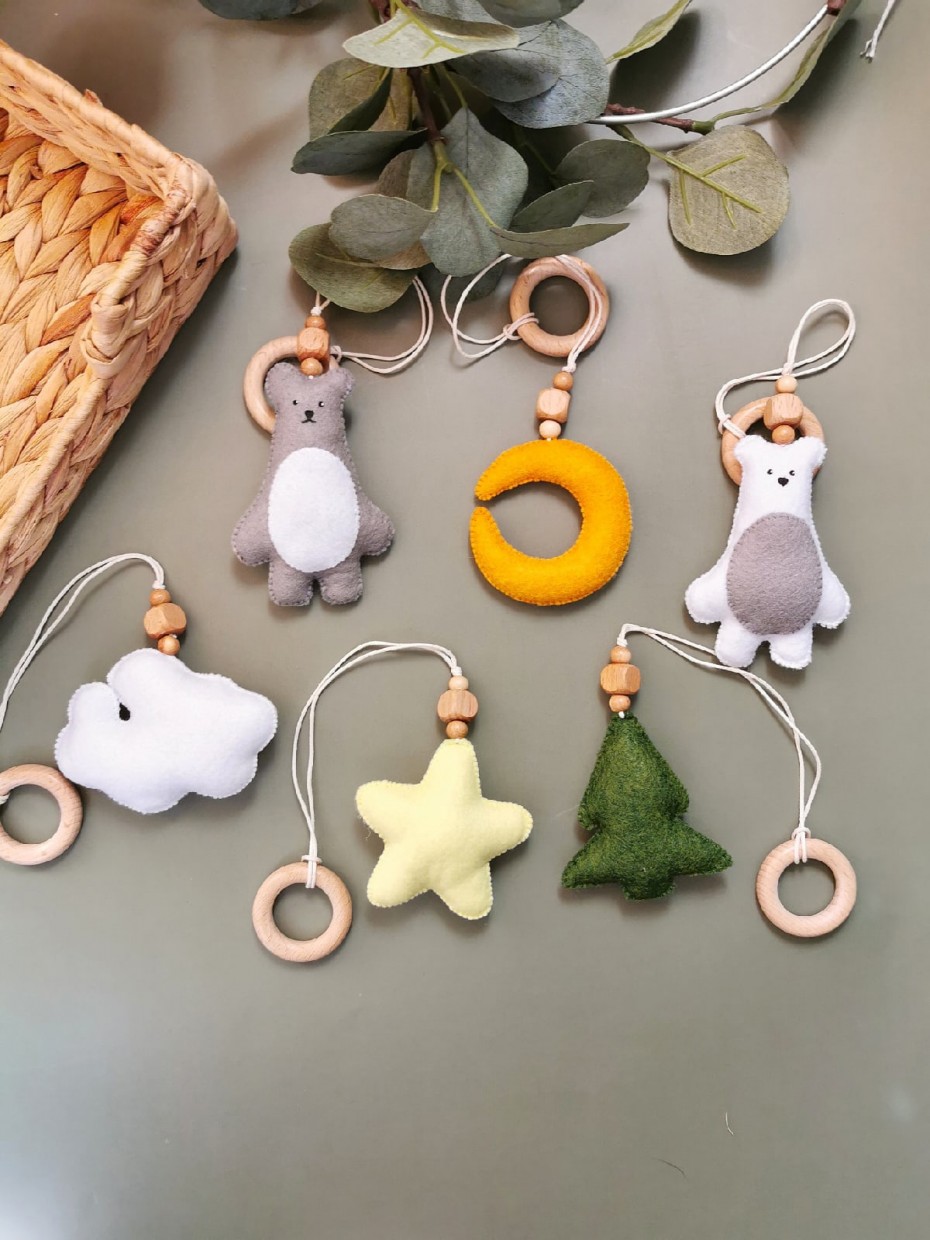 Сharming toys for baby play gym
The toy in the form of a bear with a squeaker inside
A star-shaped toy with a rattle inside .

(we recommend watching the video)
Above the baby, it is best to put the baby gym so that the toys are not directly above his head, but somewhere at the level of the tummy, then the baby will be as comfortable as possible to look at the pendants.⠀⠀⠀⠀⠀⠀⠀⠀⠀⠀⠀⠀⠀⠀⠀⠀⠀⠀⠀⠀
Our wooden stand with toys develops :
1. Visual coordination. The kid learns to follow and keep his eyes on the objects in front of him.
2. Physical coordination. Tries to hit the toys with a pen and grab them, developing grasping skills.
3. Fine motor skills. Give the baby a pendant in the handles so that he can play with the beads with his fingers.
4. Stimulates the baby's senses. soft and warm texture of wood for small hands.
5. Muscles. The baby trains the neck muscles, turning his head to one suspension, then to the other. Develops small hands, grabbing and moving the suspension, "swings the press" and leg muscles, trying to reach the toys with their legs.
Toys For Baby Gym "The Gudauri"
Related Products